14 Useful and Best Gifts For Mom On A Budget
Choosing a gift is never an easy task, is it? You may come up with a couple of good ideas for brother, sister, friends, but it gets tough to think of a gift for your mother. It is a real challenge to bring her favorite gift without letting her know and maintaining it as a surprise.
As a mother is the most important person in life, so she adds more charm when you have to ponder over to bring a gift for her. We decide to end up your such concerns and offer you numerous options to choose the best-fit gift to present her. For such a thoughtful person of your life, here are some best-counted ones:
1. Create a momento
One of the ways to bring a smile on her face is to present a momento. You can list important dates like anniversaries, birthdays, or even the birth date of yours to make it a treasure.
2. Pendant Necklace
Women adore jewelry. It is, without a doubt, the best friend of every woman. In that way, how can you think that your mother won't like it, in fact, she will love it. A variety of range, numerous patterns in the pendant are available to soothe your budget needs and solve your reason.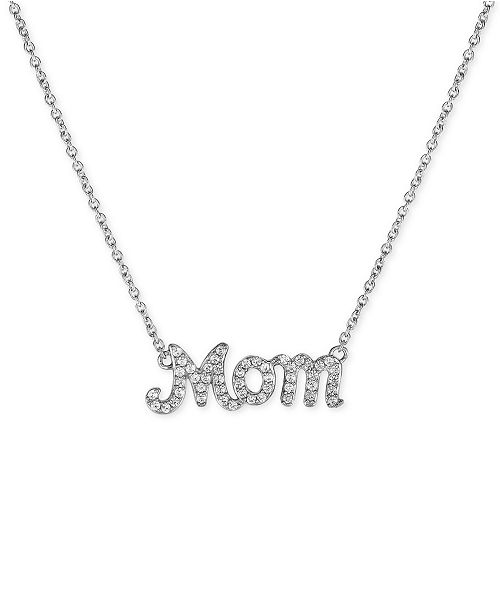 Moreover, depending on the style you desire for her, you can purchase it or make it a comforting online delivery. You have the option to present a diamond pendant, stainless steel, and so.
3. Jewel Box
Finally, she will get a gift of her requirement, but she never thought of buying such for herself. Is that what your mother does? So, just gift her jewel box or tray to help her to take care of her high-priced pieces.
4. Smart Mug
Is your busy mom's tea or coffee cools down before she sips it? Then nab the temperature control mug to your classy mom to make her enjoy the coffee at the same temperature, which she made, even after long hours.
Sometimes the urgency of cooking, packing tiffins, and innumerable things occupy her attention, making her hot sips later on. To make it super easy for your fast mom, gift it now and let the efforts become effortless.
5. Bangle Bracelet
It may make you add a few extra bucks from your savings, but to mom, we can gift thoughtful gift. The moments she doesn't like carrying heavy jewelry pieces, or if she is simple by nature, then such subtle gift will mesmerise her.
Bangle bracelet with updated design and style, depending on the weight you consider, buy it for her. A piece of jewelry is always worth it. So don't ponder and order it right away.
6. Smart Mat
Is she a yoga lover, or she performs exercises daily? Then you are must halt your search here. A perfect smart yoga mat is yet another level gift for her.
The mat has snaps on the top and bottom locking the place. The moment she is done with her exercise, just click on the snaps, and it gets rolled quickly.
7. Wall Snapshot
Lots of pictures, a few counts of snaps or a big collage, a chance of choice! To make her remember the moments for long, to bring instant joy, get some fantastic images and carve them in a photo frame.
There are plenty of designs available to comfort you. The choices become smart, and the gift to mom becomes out of the world.
8. Smartwatch
Mother is always occupied with countless tasks from morning since evening. It may cause her to forget some essential things in between like her fitness or any other activity.
Therefore, to comfort your smart mom, give her smartwatch to let her perform all tasks comfortably like exercises, tracking heart rate, and much more. You can buy it as per her phone edition or any smartwatch compatible with all phones. Buy now!
9. Classy Bags
Never goof-up in case you choose something for your mother as if she doesn't like it, she will never tell you. So to leave no side unturned, plan to give a bag to her.
With every changing variety, different bags like tote, sling, handbags, luggage bags, and many more are available. In that case, present her with a classy yet stylish bag matching her styles. You will get ample variety with open bars on price.
10. Bed Comfort Pillow
After her hectic day, all she needs is some rest. To comfort her, to soothe her, a fluffy, fleecy, supportive pillow will be like a treat. Moms really appreciate this gesture when she gets something to solace.
11. Pair of Shades
If she is a travel lover, she loves driving, or she generously protects her eyes, then a pair of smart sunglasses could surprise her. From the brands to non-branded, every type of sunglass is accessible.

Giving her a pair could bring a smile on her face but even keep her eyes sun protected. You must not forget to add them.
12. Kitchen Accessory
You may contemplate that it is not a gift; however, most of the moms just love them. She is the one who looks after your healthy diet by cooking delicious meals. To make her work effortless, plan for any kitchen item.

The options you can choose are kitchen blender, air fryer, hand mixer, instant coffee maker, and many more. These will reduce her stress and help her to save some time for herself.
13. Add to Wardrobe
Mothers never say that I don't have new dresses and desire one. For this, you have to check her closet.

For your mother, you can have Cashmere Cape, fleece jacket, shrugs, etc. Even if you deem, ethnic wear or western wear as she wears will also compliment her.
14. Accessories
Give her different accessories to groom herself. Buy hair accessories like hair-dryer, curler, roller, and several other such things.

What's more, for her makeup, you can add up by giving her makeup products packed in combos or kits. Buy a set of different items to let her give herself a better touch up.
Conclusion
In the end, these are some priorities and top needs of every woman. The choice ball is in your court to club gift sets for her birthday or anniversary. Even to gift something with bouquets, cards, quotes on Mother's Day, it will make her more than happy.

For her selfless love and to show her gratitude, these will be amazing ones. Make her gift special in combination with a relaxing spa or a lovely dinner.

So hope you received enough ideas to make your mommy happy on different occasions. Show her the love through this gesture and capture the smile of her face.